GEMOR
Toyohashi, Japan
I'm about to step off the bullet train headed from Osaka to Tokyo during a short stopover in the town of Nagoya. From there, I'll catch a local train to the industrial port town of Toyohashi in search of GEMOR, a whiskey bar rumored to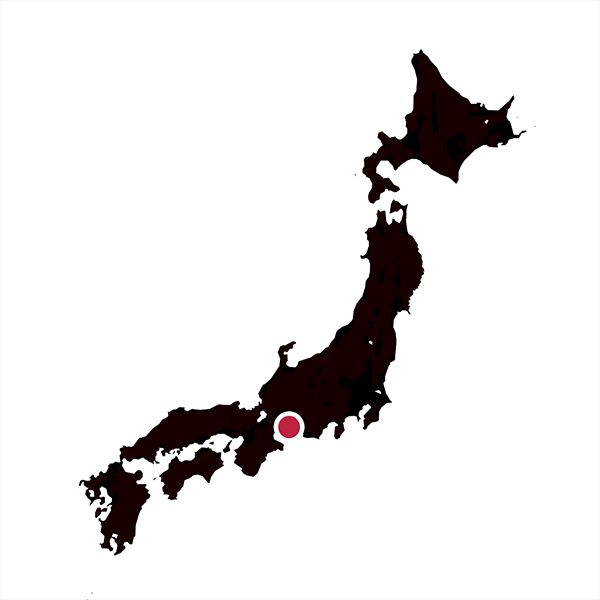 be near the train station. GEMOR is one of a handful of Japanese whiskey bars dealing exclusively in American bourbon. Remarkably there is little information available online regarding its location, hours, and offerings. Folks that have visited GEMOR are often tight lipped and secretive about their experiences there, which only ends up enhancing its mysterious allure. The only information I can find about the bar and its owner is from a Facebook page entirely in Japanese. It tantalizes me with a handful of dark, low-resolution pictures that hint at a seriously impressive collection of vintage and otherwise extremely rare American bourbon whiskies.
My attempts at reaching out to the bar's owner via phone and Facebook prior to booking my Shinkansen ticket to Toyohashi have been met with silence. Drawn by the siren call of a (mostly) undiscovered gem, I decided to risk a wasted day and go there anyway. My train nears the station and I double check GEMOR's Facebook page only to notice a recent update. With some help from Google for the translation, I determine that the post is to inform customers of an upcoming bar closure for two weeks starting soon. Unable to determine if the bar will be open this evening and because it's too late to change my travel plans, I figure I'll just try my luck and knock on the door when the bar (hopefully) opens in a few hours.
My train arrives in Toyohashi, and I grab dinner at Mexipon, a Mexican restaurant a few short blocks from GEMOR. It's owned by a young restaurateur named Yoshiki Maruyama. Having traveled from California, land of amazing Mexican food, I am finding it ironic to be enjoying a south-of-the-border meal in Japan. The close proximity to GEMOR and Mexipon's outstanding food however render my choice an excellent one. Mr. Maruyama is working the counter, serving me and one additional customer. His impeccable English makes conversation easy as we talk about my visit to Toyohashi. At the mention of GEMOR, we get to discussing bourbon. Having grown up in Toyohashi, he mentions a small bar up in the hills that has a few rare whiskies, and in a stunning expression of generosity, he offers to drive me there the following evening.
I check my watch and see it's nearly time for GEMOR to open, so I finish my meal and shake hands with Mr. Maruyama. A few hundred yards away through a labyrinth of small back alleys lies the bar alongside a busy street. The building itself is small and black with red highlights. The stark style, out of place on this street of nondescript buildings, pays homage to the painting technique used at some Kentucky distilleries to hide the unsightly black tint of the Whiskey Fungus that grows on the rickhouse storage structures where whiskies age.
GEMOR as seen from the street.
A bright red door marks the entrance to the bar, apparently part of a Maker's Mark advertising theme, designed to match the red wax of its signature bourbon. A sign with similar red branding sits on wheels next to the front door. The owner will move the sign to the center of the sidewalk after the bar opens for the evening, a common practice for Japanese bars and restaurants. On subsequent visits, I find the red Maker's Mark theme has been replaced with decor paying homage to the Willett Distillery, with the sign and door re-done in a more brand-appropriate white.
I breathe a sigh of relief as I find the door unlocked, with light escaping from the underside of the frame. The door makes a slight jingling noise as I open it, and I hear soft country music playing as I enter. It takes a moment for my eyes to adjust to the dim light emanating from a handful of incandescent light bulbs hanging from the ceiling, and for a moment I get the sense that the bar might be completely empty. After a few steps a large (tall by Japanese standards) man steps quietly out of the shadows. I vaguely recognize the proprietor, Takuo Ishida, walking straight toward me. With a disinterested look he performs the international gesture for 'No', uttering: "Sorry, American bourbon whiskey only" which I take to mean that I've found the right place.
With a disinterested look he performs the international gesture for 'No', uttering: "Sorry, American bourbon whiskey only."
I interpret Mr. Ishida's attempt to discourage me from sitting down as a sign of Japanese politeness, as someone looking for the mixed drinks or draught beers of a full-service bar would be sorely disappointed by GEMOR's sole focus on American whiskey. Summoning a bit of my Japanese language training, I do my best to convey that I am okay with the restriction, leveraging as much of my limited Japanese vocabulary as possible. I eventually manage to convince him that I'm here for the whiskey, and he offers me a seat at the bar. Heading to the back, he returns with a cold towel (oshibori) and a small bowl of corn nuts as Country Boy by Little Jimmy Dickens begins playing in the background. At GEMOR there are no bartenders, only Mr. Ishida.
Corn nuts, chocolate and a cold oshibori to start
Being in the bar reminds me of the disconnected feeling I get when visiting Canada: there are moments when I feel like I'm home in the United States, interrupted by small details that make it impossible to forget that I'm abroad. Pervading GEMOR is a whiskey- infused homage to Kentucky that I can only describe as Japanese Americana driven by Mr. Ishida's longstanding interest in the American south. As I listen to the selection of country music looping in the background, I scan the room and see open bottles lining the counter and empty whiskey boxes stacked in every corner. There's a small alcove with a couch facing a display case full of rare bottles and whiskey kitsch and an office behind a curtain near the entrance.
Mr. Ishida heads to the back of the bar to a large freezer and begins chipping away at large chunks of crystal clear ice he purchases daily from a local distributor. As he works, I'm given a moment to take in my surroundings, taking particular notice of how small the bar is, which I'm guessing might hold ten guests at full capacity. I'll later learn that most guests are expected to make reservations for the busier weekend days.
Pappy Van Winkle? Yep, GEMOR has it. All of it.
The bottles lining the shelves behind the bar are enough to make any American whiskey enthusiast lightheaded, filled with meticulously organized rare bourbons. I feel like I've stepped back in time by a few decades, as perhaps only five percent of these bottles are still available today in bars in the United States. In sight are bottles from the 1950s and 1960s that would be difficult even to find photos of, let alone find on a menu. My head spins, and the only salient thought I can pull together is that I'll need to extend my hotel reservations because one night in Toyohashi will surely not be enough (assuming the bar is open tomorrow, of course).
Mr. Ishida returns with my water and with thickly-accented English asks me one of the most difficult questions I've been asked in recent memory: "What would you like to try?" I smile, feeling like a deer in headlights, so overwhelmed that I'm finding myself trying to avoid the question. Scanning the shelves, I spot a beautiful pint of 17 year Old Fitzgerald bourbon bottled in 1934 and point.
"What would you like to try?"
American whiskey enthusiasts know the Old Fitzgerald brand because of its shared history with the coveted Pappy Van Winkle line of bourbons, some of which was produced at the Stitzel-Weller distillery in Shively, Kentucky. The 17 year bottle at GEMOR was distilled in Louisville at the A. Ph. Stitzel distillery just prior to the opening of the Stitzel-Weller distillery in 1935. This vintage is as beautiful as it is rare.
Mr. Ishida pours an Old Fitzgerald bourbon from 1934
Mr. Ishida carefully extracts the bottle from the shelves and holds it up to one of the exposed light bulbs to check the color of the liquid inside. He mutters something in Japanese as he shakes his head, informing me that the whiskey has turned just a bit cloudy, an unfortunate death sentence for vintage whiskey. After a bit of coaxing, he agrees to pour me a small amount to help convey his point that it's past its prime.
Given the myriad of options at GEMOR, this is not a major setback, and we quickly agree that a 1990s vintage Old Weller bourbon is a sufficient alternative. After pouring me a glass, Mr. Ishida disappears into the front office for a cigarette, leaving me alone at the bar. The smoke accentuates the strangeness of the environment, as I've all but forgotten what's it's like to be in a bar where smoking is allowed. Combined with the summer heat, the place begins to feel simultaneously comforting and despite the fact that I'm alone in a space that could easily seat ten people — oddly claustrophobic.
Mr. Ishida checks in on me periodically, pulling random bottles I've spotted from the cxorners of his shelves and opening them, many of which he hasn't served in years. The process is nearly always the same, involving inspection and excessively careful removal of the cork, as the corks in older bottles have a tendency to break when pulled. There appears to be a specific serving glass selection as well, ranging from the standard shot glass to champagne flutes complete with glass covers and everything in between. In most cases, Mr. Ishida wafts the powerful aromas to his nose and lets out an audible yet wordless expression of amazement, giving me a nod of approval. He heads back to the office, and I'm left by myself once again in an empty bar accompanied only by Tom T Hall's I Like Beer.
About the time my mind fully embraces the zen- like tranquility of the place, I'm startled by the jingling of the front door as a handful of patrons arrive. They exchange pleasantries with Mr. Ishida as they pass by him in the front office, and I can feel them trying to make sense of my presence. Summoning vestiges of a high school Japanese class, I quickly determine that I'm the topic of conversation. Toyohashi in general, and GEMOR in particular, don't appear to attract many foreigners.
Mr. Ishida inspects his massive lineup of Willett whiskies
Jack Daniel's is the drink of choice for the new arrivals, while I continue to request various obscure bourbons from the shelves. My requests appear to punctuate their discussions with Mr. Ishida, as they become increasingly intrigued by my selections. Every time I order, Mr. Ishida appears to give them a history lesson related to the bottle. Their lack of bourbon knowledge is surprising to me, as one might expect that having GEMOR as your regular watering hole would impart at some degree of bourbon expertise. Maybe GEMOR is just a small town Japanese bar that just happens to have an absolutely stunning selection of vintage American whiskies, if that's your thing.
As early evening turns into late night and the whiskey continues to flow, the patrons begin making attempts to revive the English they once knew but rarely use. Mr. Ishida starts to share samples of the whiskies I'm ordering with the more inquisitive members of the group. Japanese decorum means that the patrons reciprocate by pouring samples from their own private bottles for everyone in the bar, made possible by a bottle keep service offered by GEMOR.
Experiencing the generosity of the locals
The first set of patrons eventually call for cabs and head home well before the designated bar closing time of 3:00AM. Whether it's due to his drinking or my personal charm I do not know, but I now find myself alone with a warmer and increasingly gregarious Ishida-San. He tells me that he's closing the bar for two weeks because of his upcoming trip to the southern US to visit various distilleries, and uses his phone to translate questions for me. I have to re-read Google's verbiage a couple of times to realize that he is indeed asking about the dangers of large catfish, presumably after seeing related videos on YouTube. He remains attentive to my needs, refilling my water and snacks before I even realize they're gone. At some point, he returns from his office with a photo album full of pictures of his visits to the United States over the years, highlighting intimate encounters with many well known master distillers. For the next few hours, we trade stories and whiskey knowledge using Google Translate as an intermediary.
"I am a collector of open bottles."
The night progresses, and Mr. Ishida starts to warm up
In the subsequent hours I spoke with Mr. Ishida about the history of the bar and his passion for American whiskey, which emerged from an interest in American culture in the 1980s. After coming of age, this interest extended into American Whiskey, which he pursued by quitting his job as a dock worker to bartend at an American- style tavern in Toyohashi in the 1990s. As his expertise in American whiskey grew, the prices of American whiskey in Japan were on the decline, making high quality whiskey readily available at bargain prices. He eventually channeled his growing collection of whiskey into GEMOR, a place where he is able to continue to share his passion with others. "I am a collector of open bottles" he states proudly, as the conservative nature of many Japanese bar owners leads them to be resistant to opening everything in their (often decades old) collection. I ask him about the origin of the name GEMOR, which he appears to be reluctant to share, instead informing me that "it is not the name that matters, but rather the contents within."
Local restaurateur Suoujiro Kuroda pays a visit
The evening progresses and Mr. Ishida informs me that he will be closing up soon since it's a quiet night, unfortunately cutting my evening short before the advertised closing time. As I'm preparing to settle my bill, an older Japanese man jingles through the front door in Birkenstocks and a brightly colored flowered shirt. It turns out that today is a Thursday, and Mr. Ishida's close friend Suoujiro Kuroda often visits GEMOR after work on Thursdays. He's a bourbon enthusiast who owns a small restaurant on the outskirts of town, and is the type of regular who doesn't need to call ahead to make a reservation. The spectacle briefly interrupts my in-progress preparation to leave, and before I can complete the remaining steps he darts over to my seat and my glass is being filled nearly to the brim from an unlabeled flask he pulls out of his pocket, all without speaking a word. Taken aback, and trying to figure out how I'll be able consume the nearly four shots of gifted bourbon now filling my glass, I glance over to Mr. Ishida for help. "Two more hours" he utters, with a slight smile.
Mr. Ishida pours some Willett Family Estate bourbon, barrel C70A
December 2015 marked GEMOR's 20th anniversary, a rather impressive stretch for a bar run by one man. To commemorate the occasion, Mr. Ishida obtained a single barrel of Willett Family Estate bourbon from the distillery specifically for the bar. Demand for these Willett barrels has surged in recent years, forcing the distillery to put this single barrel purchase program on temporary hiatus. This has increased demand for these bottles even further, particularly those that have been aging for more than a decade or so. The barrel number is C70A, a 20 year old bourbon at 134.8 proof, enhancing Mr. Ishida's already staggering collection of rare Willett bourbons and ryes. While a handful of these bottles were sold to various patrons, many of them remain behind the bar open and ready for tasting.
On my way out, he pours me a sample as a gift (it's fantastic) and I head back to my hotel in order to see if I can extend my stay.
Check us out on Instagram for more pictures.