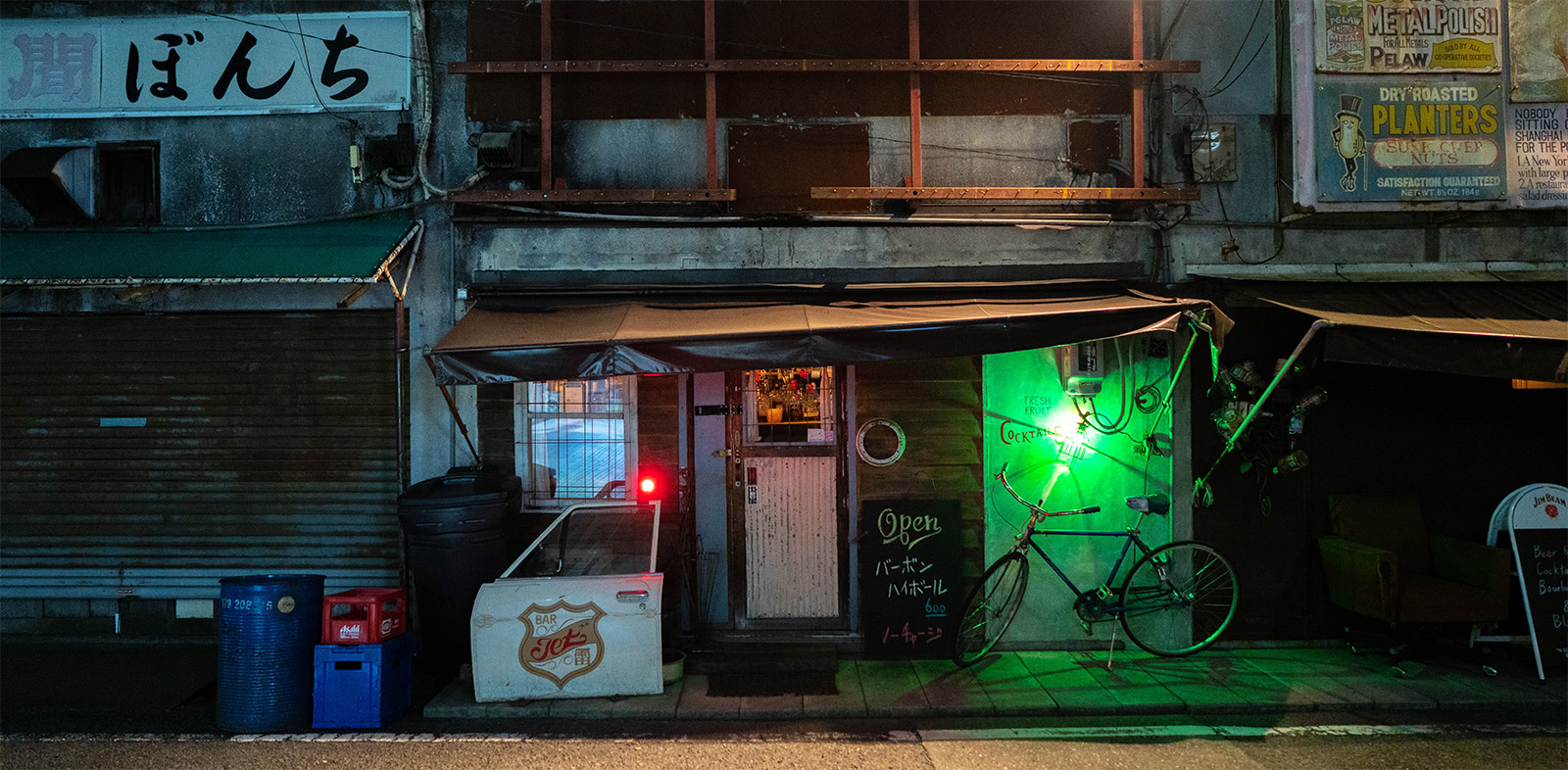 BAR JET
Shizuoka, Japan
During one of my recent visits to Japan, I had the opportunity to pass through Shizuoka, a medium-sized city about an hour outside of Tokyo. Unfamiliar with the region,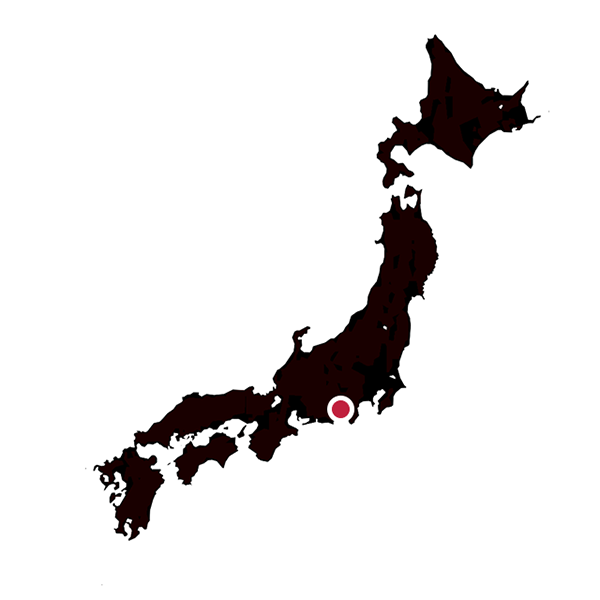 I reached out to Takuo Ishida, owner of one of the premier bourbon bars in Japan, GEMOR, if he knew of any good places to drink bourbon in the area. His response was as immediate as it was succinct: "Bar JET".
Tucked away in a quiet side street, the entrance to Bar JET is marked by a lone car door painted with a logo bearing the bar's name. Red and green lights bathe the building's exterior. Weathered Americana signage sits atop an adjacent building, unclear whether it belongs to Bar JET or to a shop long since vanished.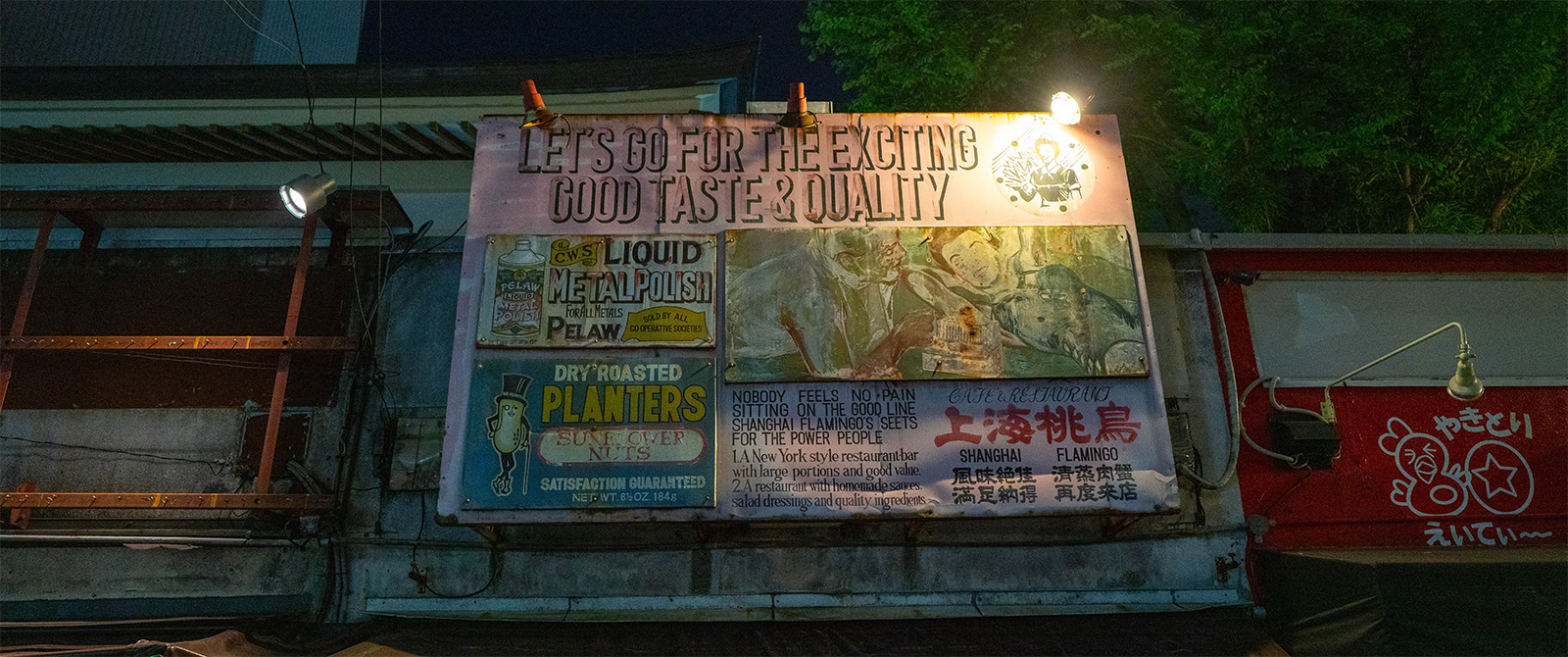 Vintage signs outside of Bar JET in Shizuoka City.
It was a warm and humid spring evening in 2019 that I ended up visiting Bar JET. I'm not particularly tall, but felt so as I hunched over to fit myself through the front entrance. The door creaked and groaned sufficiently to ensure anyone inside would be made well aware of my arrival, but the inside appeared empty. Vintage blues accompanied a black and white film projected onto the wall in a small auxiliary room off to the right. The bar was filled with bourbon bottles, the walls decorated with American kitsch. I took a seat at the bar close to the door, expecting the owner to make an appearance at some point. A few seconds later, a head full of brush backed greaser hair emerged from behind the set of open bottles lining the bar, accompanied by an indiscernible grunt. I was provided an Oshibori, but no eye contact.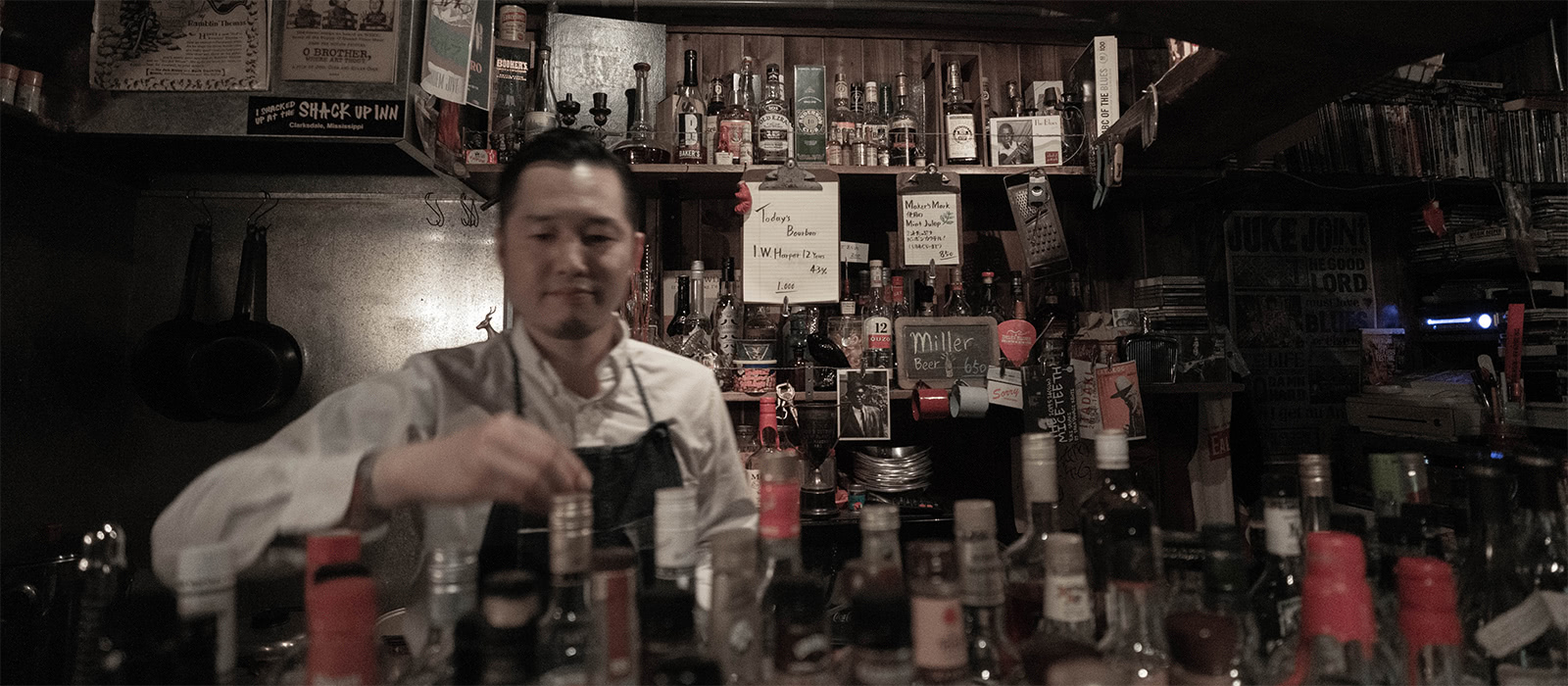 Getting acquainted with Makoto Hori (aka JET)
Upon receipt of my Oshibori and what I interpreted as a rough, indifferent request for me to order something, I surmised that my international gesture of "I don't understand" failed to have the desired impact. A few seconds of silence and I ordered something off of the specials menu that I could read: "Mint Julep". The bartender got to work, and I had a few minutes to browse his whiskey selection without feeling awkward.
Midway through my Mint Julep (which was fantastic), I worked up the courage to ask the bartender about a few rare bottles he had tucked away above the bar. As he spoke no English, communication proved difficult, but he did seem more willing to engage than I had anticipated. As we talked, I learned that before opening his own bar in Shizuoka, he had worked for many years as a bartender in Tokyo. The name on his business card was "Makoto Hori", his nickname while bartending in Tokyo was "JET"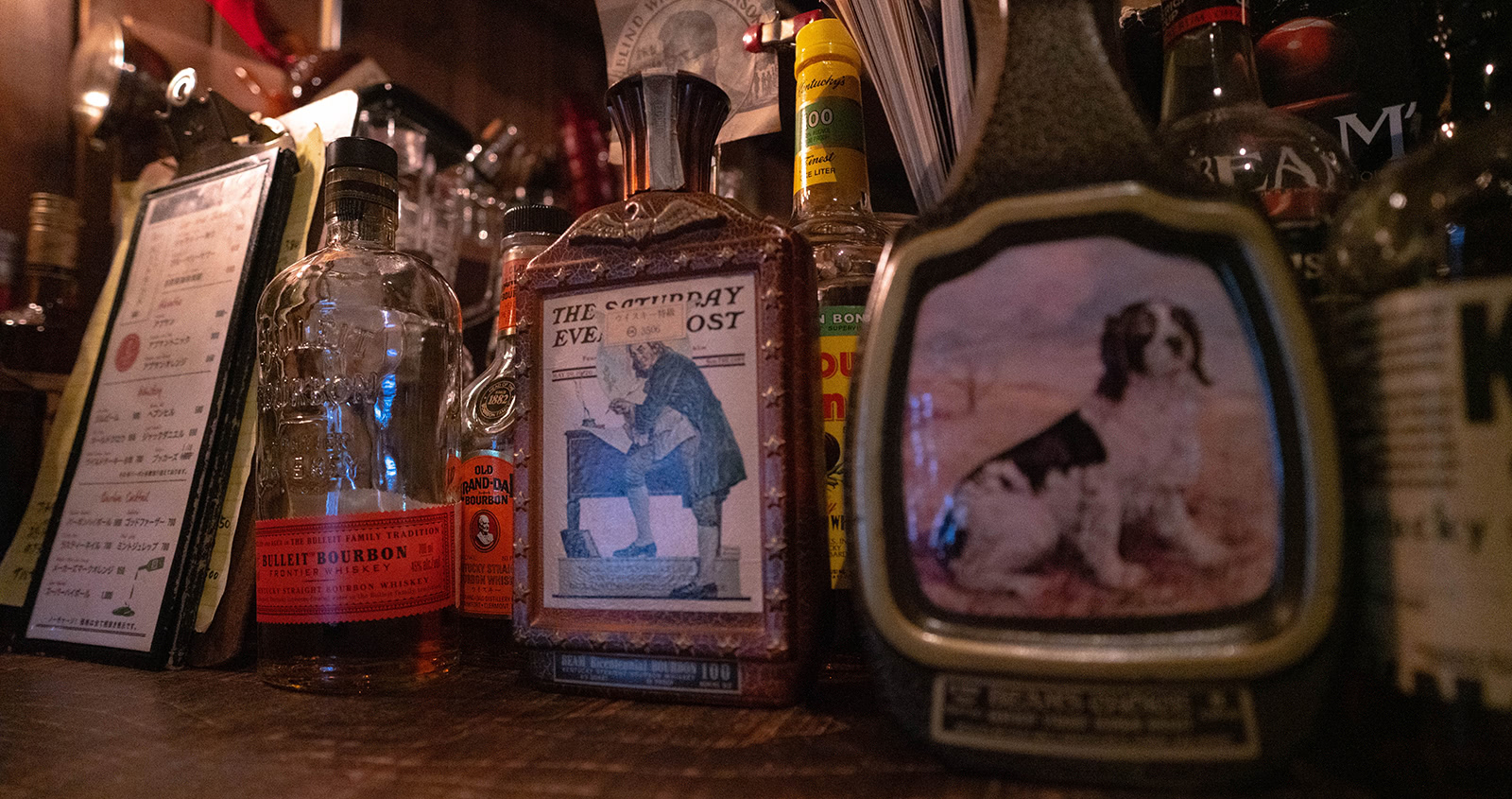 New and old bourbon bottles line the bar
Mr. Hori's focus on bourbon seems to stem from his interest in the American 50s, from his personal style as well as that of the bar itself. He is quite a bit younger than other bourbon bar owners in Japan, and his collection and clientele reflect that. His collection grows alongside his growing customer base, who help him locate rare bottles not available from a distributor or liquor store. He's far younger than most bourbon bar owners in Japan, and his collection and clientele reflect that. He obtains his rarest bottles from a growing network of customers, with new bottles appearing every few months.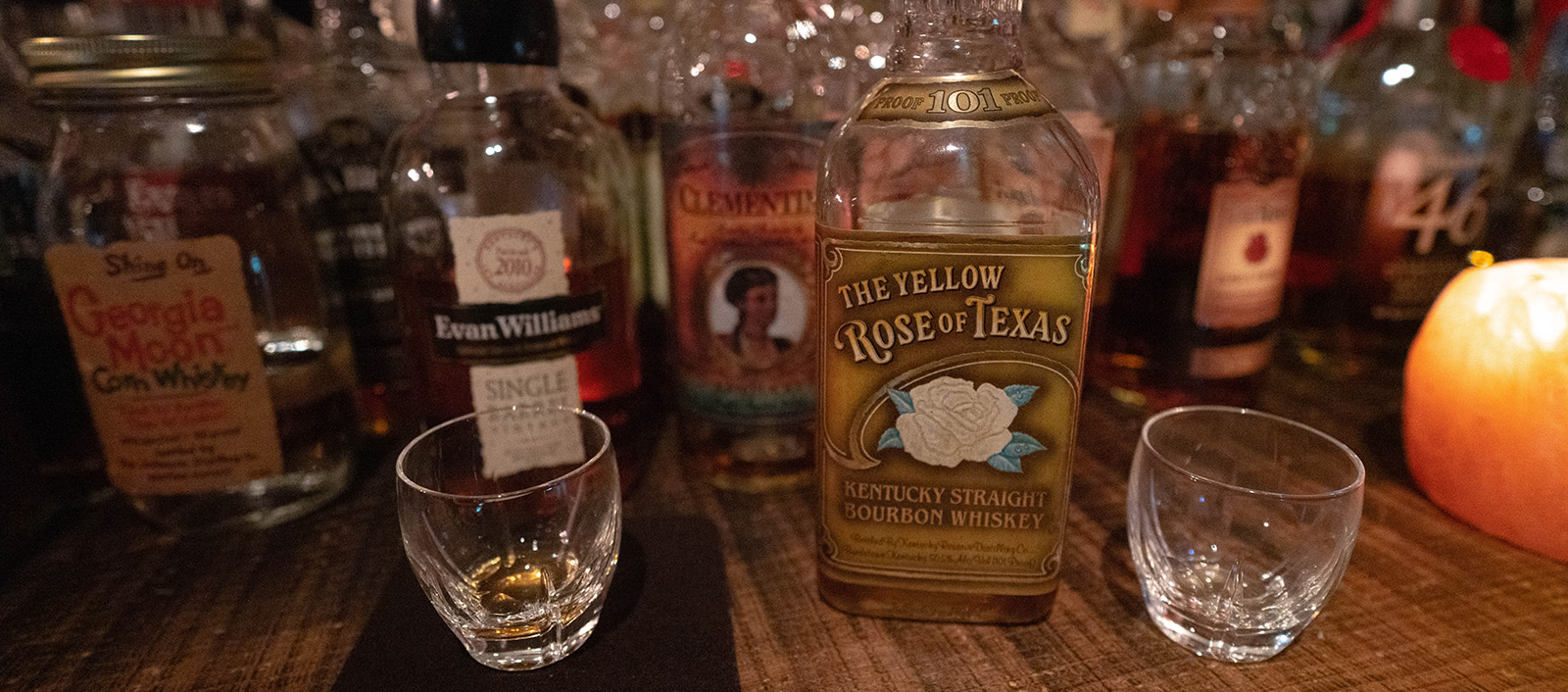 Yellow Rose of Texas Heaven Hill Japanese export
For the subsequent few hours, we tried to discuss bourbon, bars, and Shizuoka until a few additional customers arrived, and one spoke a tiny bit of English. Mr. Hori spoke at length about the bottles he had pulled down for me earlier in the evening, and we shared a few pours of samples I had brought along with me.
Because Bar JET hasn't been open all that long, visitors aren't going to find the caliber of rare bottles one might find at bars like GEMOR or ANKI. There's great whiskey there for sure, but where JET truly shines is in its unapologetic Vintage American-infused Japanese style. It's these types of bars in Japan that I often enjoy the most.